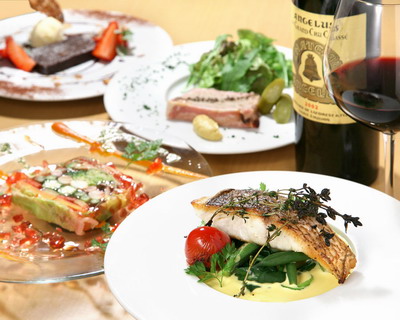 Whether you're after something for that special occasion or looking to add the "extra" to your "ordinary" meals, GourmetGoodies has what you need. And if you'd rather let someone else prepare for that little dinner for your closest friends - whether you've invited 5 or 500 - we can help you out with that too.
"GourmetGoodies has assembled
the finest products and chefs
so you can concentrate
on what you need to do:
eat and drink life to the full!"
You'll find just the thing to make any occasion a meal to remember.
On sale now!
France's meltingly good brie.

C$3.50 C$3.15 inc. tax

Fresh-grilled peppers, preserved in extra-virgin olive oil.

C$4.50 C$4.28 inc. tax

6-pack of mixed reds

C$72.50 C$67.50 inc. tax
GoumetGoodies online store
Take a look at the mouth-watering gourmet goodies we've got in store for you this month. And if you're too lazy to cook, then let us do iot for you - check out the catering offers.